Building, environment and methanization
Supporting you in the development of your farm
You wish to develop your farm: installation, restructuring, construction or renovation project, development of your workforce and/or your agricultural area, change of system…
Call on our Tecmatel Building and Eilyps Environment teams for advice and support in managing your project from A to Z. We provide you with a 360 degree global vision thanks to our network of advisors and partner companies.
You will benefit from tailor-made services to secure your project and guarantee the sustainability of your activity, in line with your practices, your objectives and the challenges of the area: advice, design, project management, urban planning, technical and regulatory studies, administrative procedures, etc.
Classified installations and aid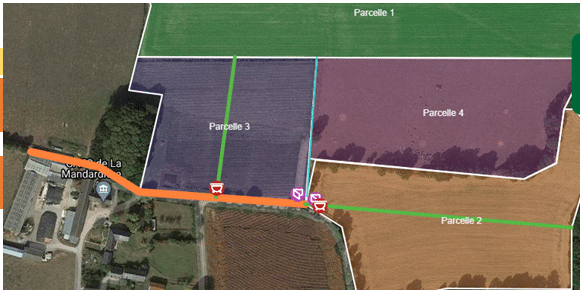 Do you have a modernisation project on your farm? Are your facilities changing and do you want to ensure compliance with environmental regulations? Our Tecmatel, Environment and Visiolys building design offices can help you with all your projects: study of your project in all its dimensions, economic simulations, technical and regulatory procedures and opportunities for aid.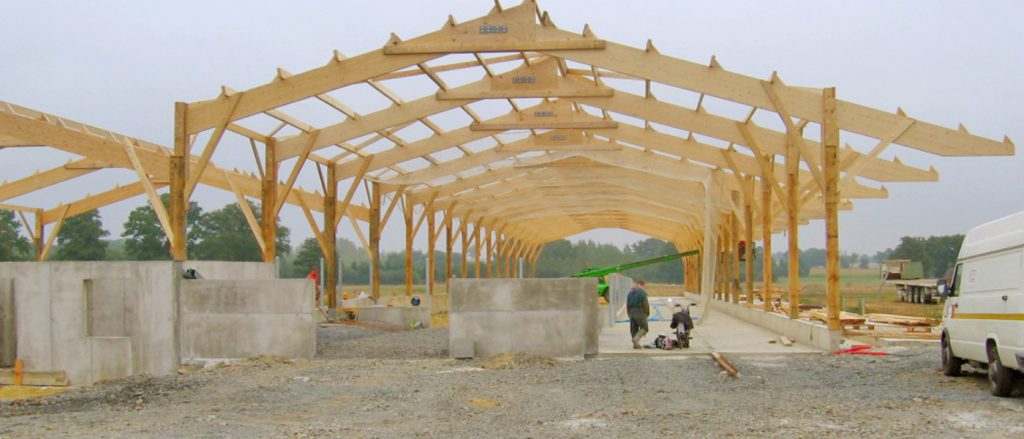 Do you want to build or renovate your building?  For all your agricultural building projects, it is important to control the aspects contributing to its success and to comply with the town planning regulations. Beforehand, you must apply for planning permission:
– Prior declaration of works: if the surface area created is less than 20 m².
– Planning permission: if the surface area created is > 20 m² or an extension to an existing building.
In the case of an agricultural building, you are not required to use an architect if the total floor area is less than 800 m².
Here are some tips to help you in your approach:
1. Respect the principle of distance.
2. Demonstrate fire-fighting equipment.
3. Ensure that servicing is available.
4. Be in an area intended for agriculture.
The TECMATEL design office will assist you and prepare the urban planning files.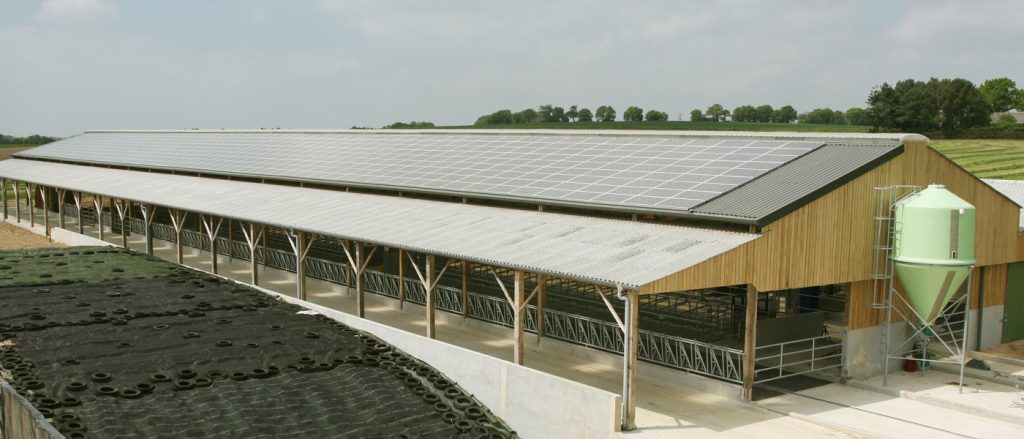 Your project has started and you are wondering about its follow-up: how can you guarantee that the budget and timetable are respected? Have you thought of entrusting this monitoring to experts? Tecmatel accompanies you from A to Z from the idea to the completion of your work and offers you project management to maximise the success of your project. Thanks to its experience, its privileged partnerships and its network of expertise, the Tecmatel design office will enable you to tackle your work with peace of mind!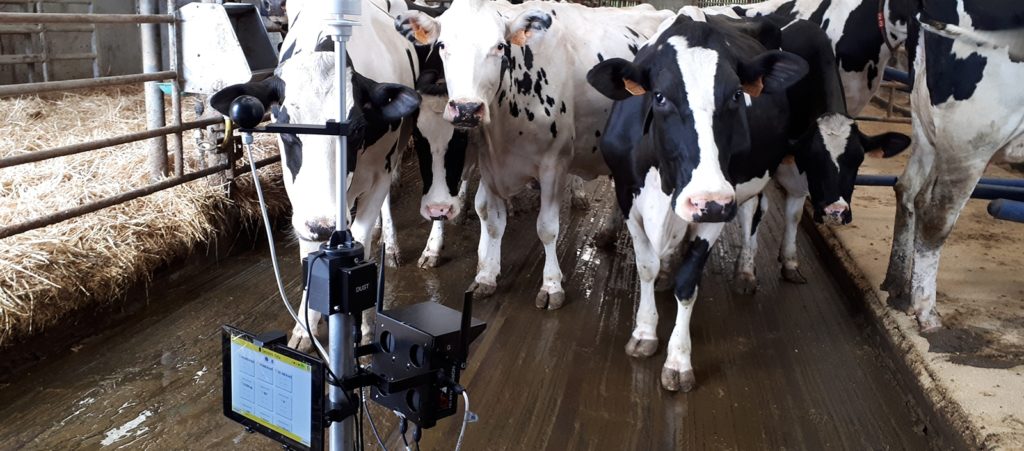 The barn is one of the most important places on a farm, with cows spending between 4 and 12 months a year there, depending on the system. According to Météo France projections, "summer temperatures will increase by about 1 to 2°C by 2050". Cows are therefore increasingly subject to heat stress, resulting in significant drops in production. You can act on your environmental parameters to adapt your buildings to these changes.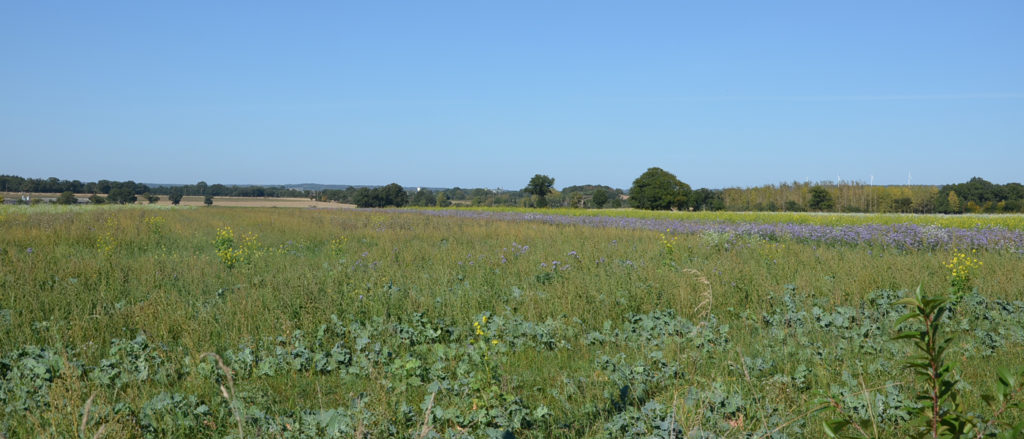 Depending on their type and size, livestock farming activities are subject to specific environmental regulations: Departmental Health Regulations (RSD) or Installations Classified for Environmental Protection (ICPE).
Our environment team is at your disposal to carry out technical studies and to prepare applications for the regularisation of these activities: sizing of effluent storage facilities, spreading plan, calculation of environmental indicators and study of the agronomic use of effluent, regulatory compliance, etc.
It can also draw up your applications for subsidies under the investment aid schemes via the Plan de Compétitivité et d'Adaptation des Exploitations Agricoles (PCAEA).
The applications submitted are monitored by the administration on our part, with supplements and exchanges with the instructing services if necessary.
A methanisation project?
The desire to ensure the sustainability of your farm, to secure a fixed and regular income, to perform well with a new workshop, to make use of livestock effluents that were previously considered as waste… Whatever your reasons for launching a methanisation project on your farm, the common denominator is an entrepreneurial ambition to produce green energy. Before embarking on the development of such a project, it is important to establish the fundamentals of the project: objectives, sizing, evolution…
Thanks to their certified experts, the Tecmatel building and Eilyps environment design offices can advise and assist you in carrying out your project from A to Z. Advice, sizing, economic study, design, town planning and subsidy files, project management assistance, application: we provide you with tailor-made services to secure your project.
Why trust us?
A comprehensive approach to the operating system
Complementary expertise (system economy, geobiology, automation, etc.)
Certified know-how (GIE Elevage Bretagne approval and QualiMétha certification)
Network of expert partners in farm building design
The Environment Unit supports you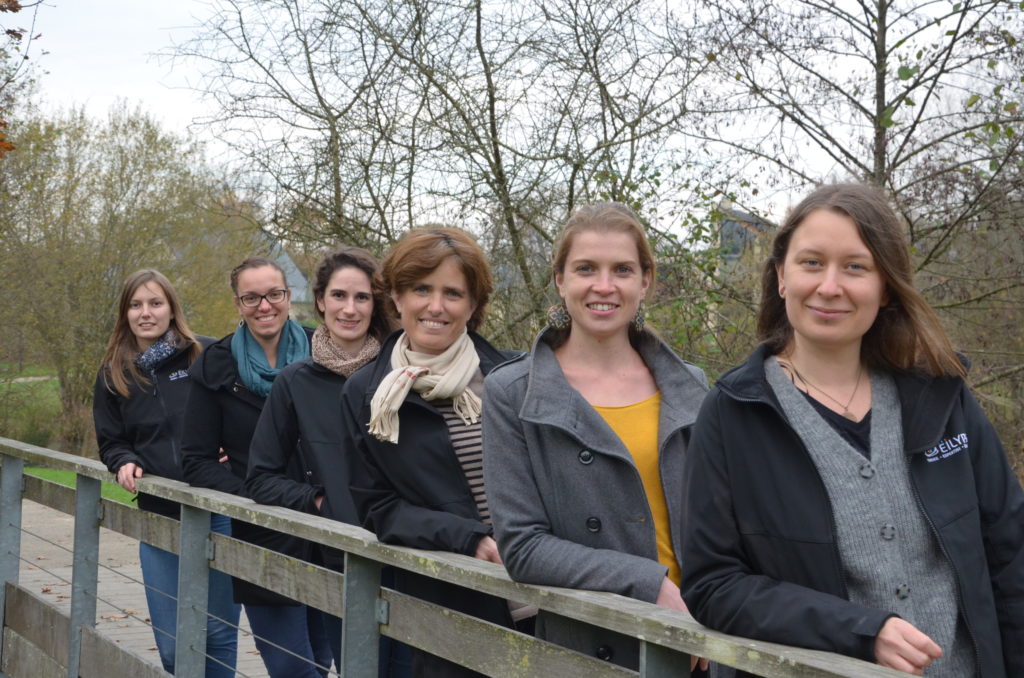 The Eilyps environment team supports you with a global approach at the scale of your operation.
Our objective is to ensure that tourism, farming and industrial activities can coexist in order to preserve the agricultural potential of Brittany and adapt it to current constraints. Eilyps has developed a range of services to assist farmers in complying with regulations and in implementing farming practices that respect the environment and societal expectations.